If you have an expired FantasyLabs account and are looking to renew, updating your payment information will not automatically reactivate your account.
You can update your payment information by going to My Account>Subscriptions>Update Payment Method. After that, you still need to reactivate by going to the Player Models page, which will prompt this Reactivation button.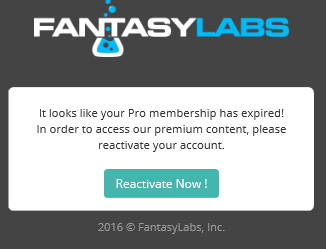 After you click that button, you'll be able to confirm that you wish to have your card charged.