Ownership projections are very important statistics within Player Models that help gauge how popular players will be on a given slate. These numbers are available for the main slates each day/week and are generated by Justin Phan and Sean Koerner.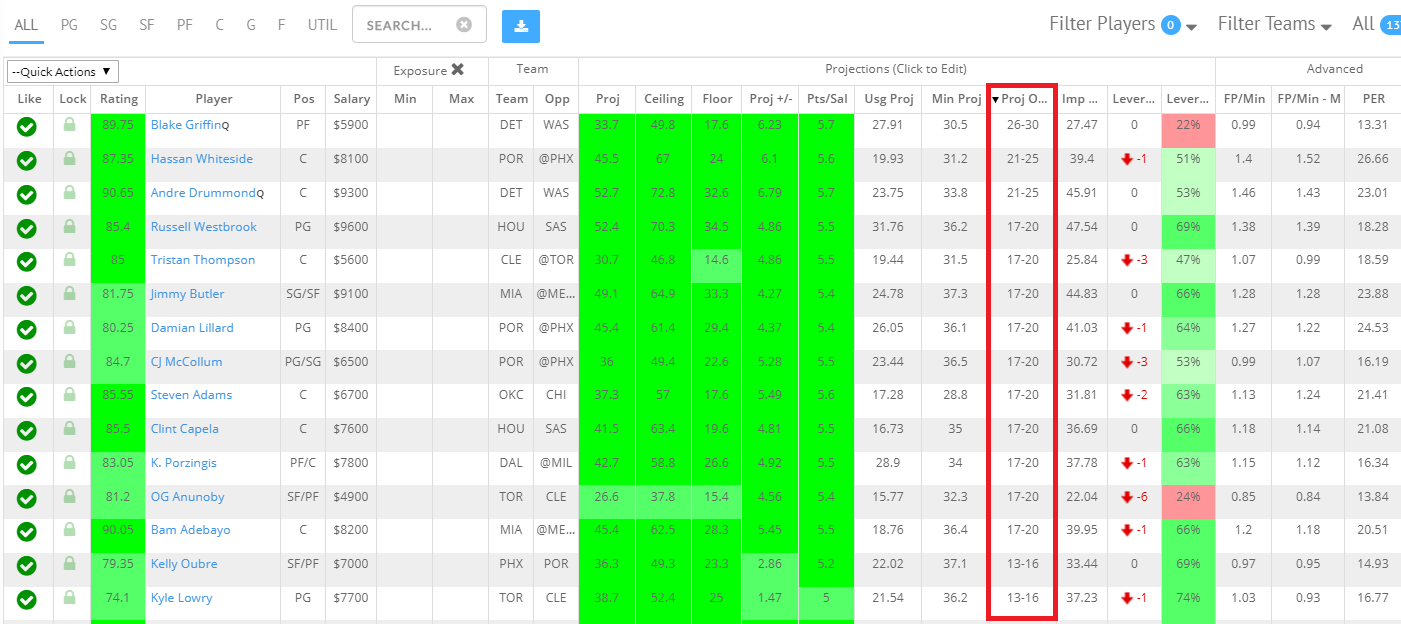 You'll find these projections in models under the "Proj O..." column, which you can sort from high to low or low to high.
You can also use ownership projections within the Trends Tool to see how well players do at certain projected ownership levels. You can also see the actual ownership data to see how well the projections line up.

In the example above, NBA players on DraftKings projected for an ownership of 41% or higher have actually been owned 44.1% on average and have performed quite well, averaging a Plus/Minus of +4.75.