To export lineups into the contests you have entered, it will first be necessary to group your lineups together using tags.  For example, if you are registered 20 times in a guaranteed prize pool contest, you will either want 1.) A tag containing 20 lineups or 2.) Several tags that add up to exactly 20 lineups when combined.
First, open up 'Multi Lineups' in Player Models.  Create your lineups as you normally would and you will see this screen:

Notice the 'Lineups Tag' section in the screenshot above.  Enter a tag to identify this group of lineups and then select 'Save Lineups'.
If you are instead creating single lineups using the Lineup Builder tool, you will tag lineups below the optimization area: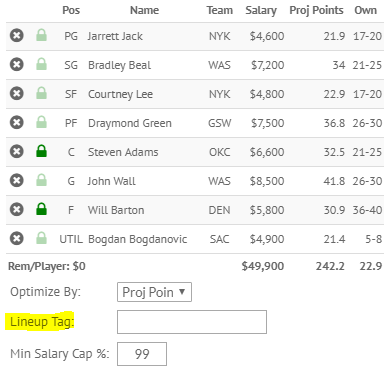 Now, open 'My Lineups/Entries', where the lineups you just created are now saved.  The previous lineups were assigned a 'test' tag, and you can see that tag has been applied to the saved lineups: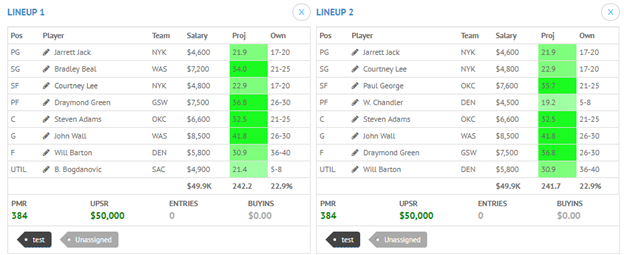 To change or remove a tag, first click on the tag name.  The text field is now editable: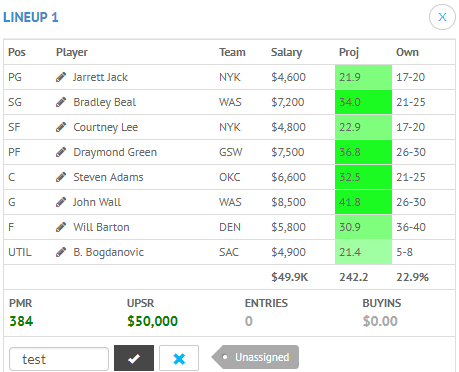 Add a new tag and click the checkmark or remove all text and click the checkmark or remove the tag entirely.  When a lineup is not tagged, you will see the 'Add Tag' option in place of the 'test' tag' above: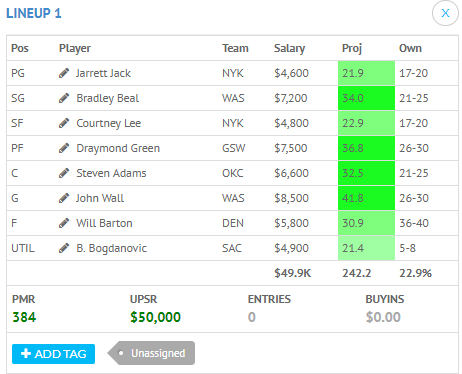 If you wish to remove ALL lineups associated with a tag, click the 'Delete Lineups' button towards the top of the 'My Lineups/Entries' page.  Here, you can select and delete an entire group of tagged lineups:

For information about exporting tagged lineups into your entries, please visit our 'Editing Entries' written tutorial.