As of December 2019, users can view ownership percentages for the DraftKings Showdown mode within the NFL Ownership Dashboard.
In addition to viewing the normal ownership levels for each of the featured tournaments across the different stakes, you can also view ownerships for the captain spot by toggling to the 'Captain' tab at the top of the page.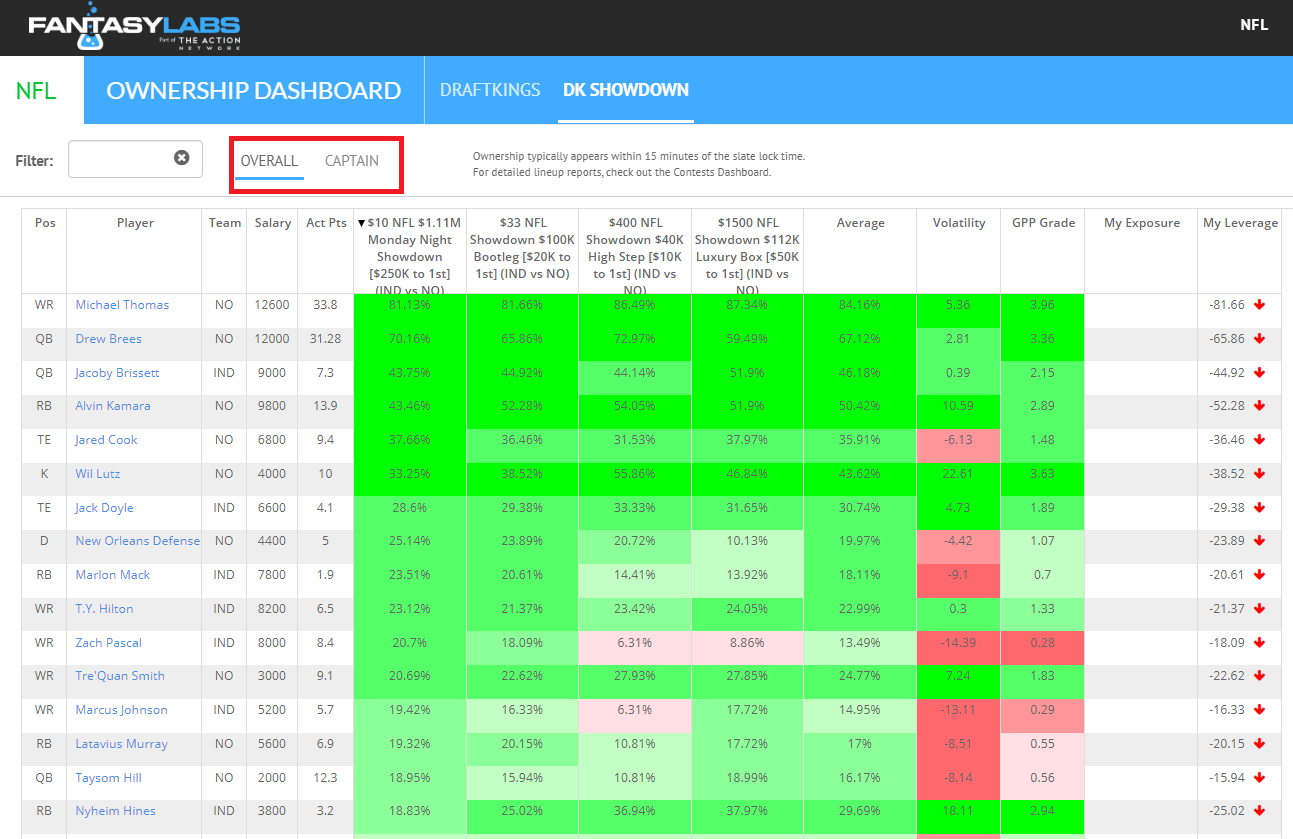 Tap on any of the contest names at the top of the page to sort from high to low or low to high ownership in that contest. Use the volatility and GPP Grade tabs to get an idea of which players were sharp plays.
If you set exposures for players within NFL Models, you can view those numbers and compare them to the rest of the slate using the two columns on the far right side of the page.
You can also look at the actual points scored for completed slates in the 'Act Pts' column on the left side of the page.
For more data and info on DK Showdown contests, head to the Contests Dashboard to find out exposures, duplicate lineup info and view leaderboards.